Earlier this year Chiggy went to Kenya and now she visited Karemala School, close to the Bandipur Tiger reserve in the South of India (about one hours drive from Mysore, which is a 6 hour drive south-west of Bangalore)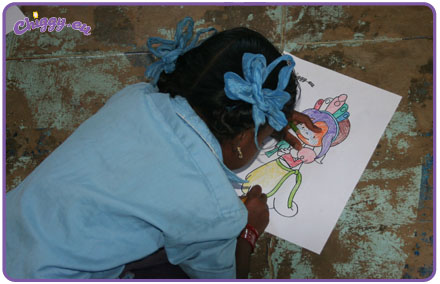 The organization

Jungle

sc

ape

arranged

a

nature-walk through

the jungle

which

focussed on

birds and butterflies

as the key learning objective

.

Afterwards

the children could make

a

nice

coloring

of

Chiggy

,

with

a bird or

butterfly.
The colored pencils and the prints are sponsored by Chiggy as well as a free membership to the site so that the children of this school have access to creative learning materials and these can be decorated with the colored pencils received last week. The reports from India were very positive: the children had enjoyed the activity plenty!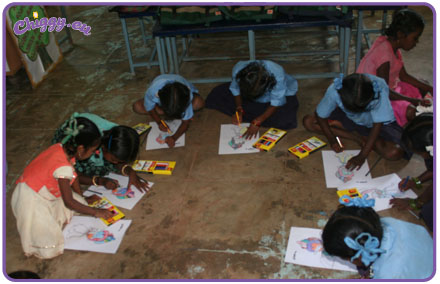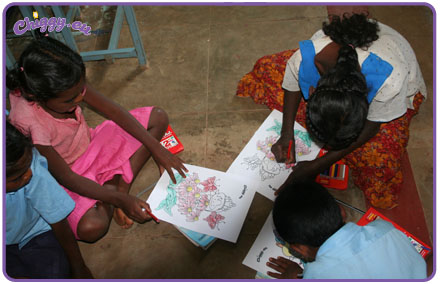 The site of Chiggy is available in several languages??. The site is also accessible in countries like India (English) which enables local organizations and sponsors, to help the children develop their creativity.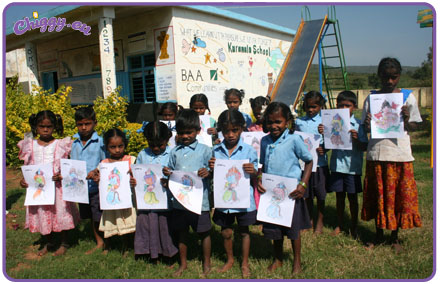 ---