Chiggy

goes on many

adventures

and

experiences

so

she

can see

many

places

in the

world

.

Recently

she

has

visited

Kenya

.

Here they did not know Chiggy yet, but by sponsoring free memberships, many coloring pages and colored pencils, also the children in Kenya can get to know Chiggy and enjoy all creative activites on her site

.

Chiggy

has

visited

two

villages

in

southern

Kenya

.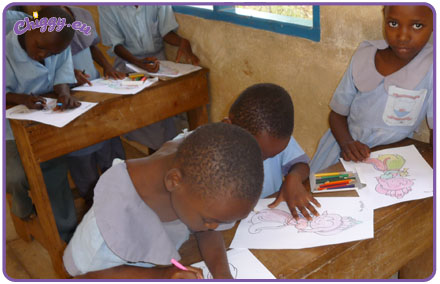 The whole class has gotten colored pencils and coloring pages!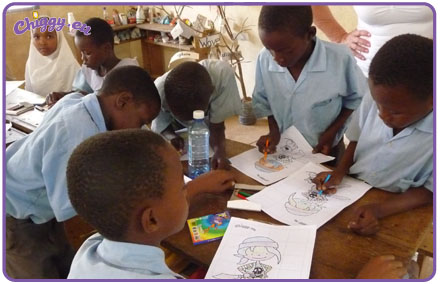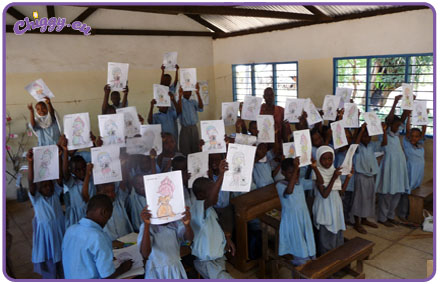 Where resources are limited, the focus for lessons in creative education is probably not very high. Because these materials are available to all schools Chiggy hopes to contribute to the (creative) development of children around the world: Now Kenya, the next time another country. Chiggy chooses its targets herself and through a small sponsorship a big step can be made in the creative development!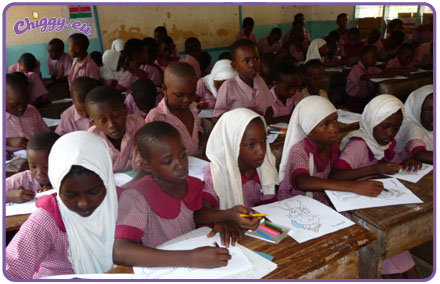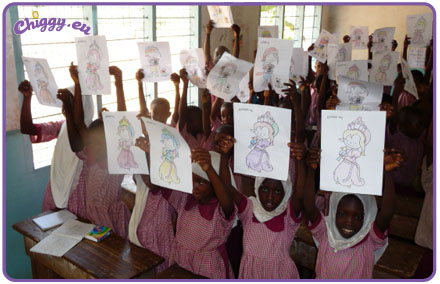 Proudly everyone shows their result!

As Chiggy's site is avalable all over the world, and most activities are freely available, every organisation can make these creative educational materials to those who do not have access to a computer with internet themselves.

---